POWERFUL. CAPABLE. ELECTRIC.
The RANGER EV is the ultimate electric SxS. It needs little maintenance, works harder and rides smoother than any electric vehicle in its class. Quiet for the hunt and clean for the land, the RANGER EV is the standard in electric utility side-by-side vehicles.
nter and exit the vehicle.
EXPERIENCE THE ELECTRIC ADVANTAGE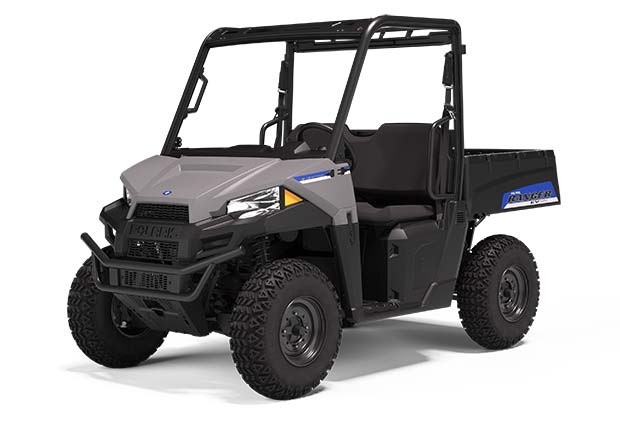 RANGER® EV


30 HP
Single 48-Volt, High-Efficiency, AC-Induction Motor
1,000 lb Payload Capacity
1,500 lb Towing Capacity
10" Ground Clearance
2-Person Seating Capacity
RANGER EV FEATURES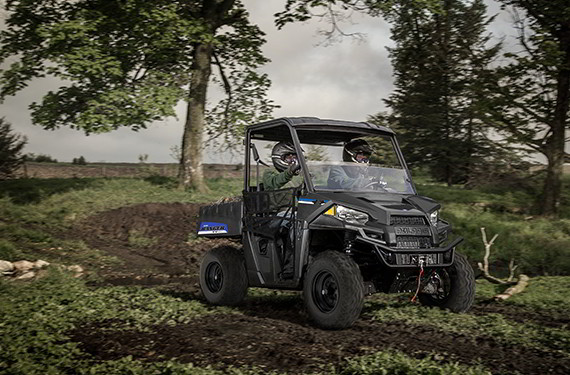 POWERFUL & CAPABLE
You no longer need to sacrifice power or performance when choosing electric. The RANGER EV features a powerful 30 HP engine, box capacity of 500 lb and towing capacity of 1,500 lb, making it more than capable for tough tasks.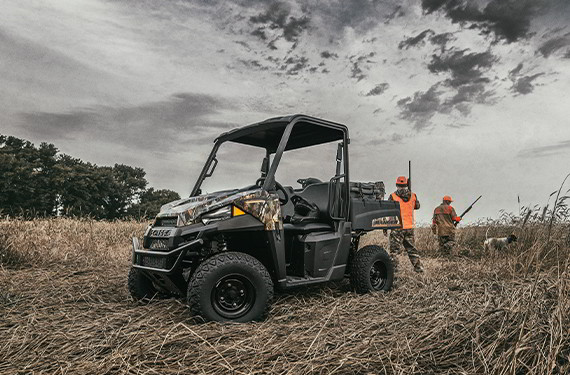 Click here to build your Ranger EV